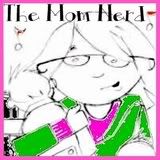 She is having a great giveaway for Happy Panda Onsie's!
Just click the picture above!
We are getting Sarah and Michael's hope chest (closet) for MY grandbaby started and this would be an adorable addition!
So, I expect you all, grandma's, grandpa's, aunts and Uncles to sign up on Sharla's site and or, leave a comment for an entry. It is a really cool site and if you haven't seen it, then now is the time. I should let you know that I can tell if you leave a comment or not...he, he! You also will get to see a precious picture of the twins...er...onsies she is giving away!...Thanks to everyone.